These women have been out a while and some have just hit the scene. I discovered a good chunk of them through social media or Apple music. I'll drop their social media handles and my favorite songs by each artist.
Ari Lennox
I discovered her "Pho" album and the rest was history. She is truly slept on, I don't want to play devil's, advocate but I feel like colorism is playing a factor. This chick has put out stellar projects by herself and with her labelmates.
Ri.mon
This artist is a new discovery, I just heard her new EP "I Shine, U shine". I also like "The Morning" by her as well. I'm just getting into her catalog but her sound different. It's not like everyone else's which is something I can appreciate. 
Victoria Monet
This woman has written hits for all your faves! Like Ariana Grande, Chris Brown, Nas, TI, and more. My favorite song by her is "Dive" it's so sensual and passionate. I wonder if she wrote it about an old bae or fling. If y'all listen to it then you can understand my sentiments. That song is really risqué, they must've put it on her.
Snoh Aalegra
"I Want You Around" was the first song I heard by her. This song instantly in my feelings. If you're single, it'll have you wishing for a bae. If you're in a relationship then it'll make you crave your partner. I gave you a full disclaimer so don't blame me .....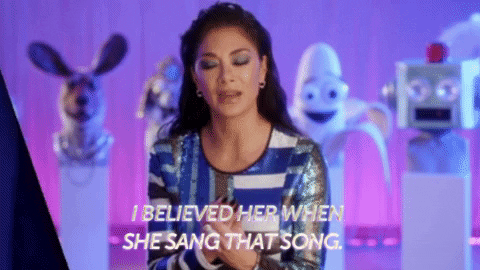 Teenear
She's homegrown we're both Florida natives, So I don't know if it's just me. I get real hype when people from my area blow up. Her music reminds me of the RnB I grew up very nineties but she made it her own. A lot of artists are inspired by this era but they fail to make it their own. The single I'm referencing is  "Need Your Love". Her other single "Dolla Signs" illustrates my point as well.
Umi
Every song of her makes me want to do one of these three things.
Sit in a bubble bath with wine 
Find a field of flowers and journal or take pictures
Sit at the beach
Fill my car with gas and drive with no destination in mind 
Kiana Lede
Her album "Kiki" is a whole vibe. Those features were complimentary, some artist's features tend to overshadow their talent. Not in this case her album speaks to the ups and downs of relationships. Looking forward to her next one.
Alina Baraz
The first song I heard her on was with Khalid and her voice never sounds forced. Everything sounds effortless like she does this in her sleep. Her latest album "It was  Divine" did not disappoint. It showcased her growth from her previous projects.
Alex Mali
No track is the same, each one tells a totally different story. Some have island vibes to them. Others have EDM or hippie vibes; Mali has songs for each mood. Honestly, she reminds me of female version of Travi$ Scott and Wiz Khalifa.