When I attended my first Pride it was to get a clearer understanding of the whole event. I found out it's a safe haven for people to be unapologetic and free. Living in Tampa Bay is awesome we have the most envious weather ever. It's warm all year round, nice beaches and awesome food. Pride takes place in St. Petersburg, Florida. My city is in the top three for biggest Pride celebrations in the country.  
With that being said, my city has the biggest Pride celebration in the whole state of Florida. Even though Florida is known for foolery at times. Thank god my city is a bit more progressive like we elected Jane Castor who's the city's first LGBTQ mayor. She previously served as the first female police chief from 2009 until 2015 with the Tampa Police Department. 
Last Pride I had to fly solo because my best friend was working. This year he was free so, I got a chance to really experience all the things Pride had to offer. Like the drag shows, parades, concerts, and parties.  It seems like everyone waits for this time of year because those outfits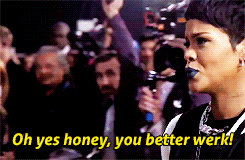 (was the only thing I was thinking as I was walking). I felt like I was at Coachella or on Instagram because some of those outfits were FUEGO. 
In all honesty, being at Pride felt like being at a gay family reunion. I always fun at gay parties, they just want to turn up. There's always bomb ass outfits, good drinks, and love. Times are finally starting to change where gays can be their authentic self. Although, some still face discrimination of course!  
Yet, God has a way of humbling people and teaching them tolerance. Just because you don't agree with something doesn't give you the right to be a vile human being. Karma doesn't discriminate; while mingling with the crowd I wanted to find out their thought process. A lot of them told me minds changed when it was their loved one being treated poorly because of their lifestyle. See how karma works, whatever you do to someone it'll always come back to you.